If you need language services in Kiel then you have come to the right place at Alphatrad, with its team of experienced translators and linguists. Our agency can offer you a wide range of services including technical, legal and certified translations as well as transcriptions and so much more.
We offer:
Translations
Linguistic Services
If you need a German to English translation, Spanish, Portuguese, Italian, Chinese, Russian, Polish, Dutch, Japanese or any other language, Alphatrad Kiel offers it's proven high quality linguistic and interpreting services in over 100 languages and dialects. 
To receive your quote within a few hours, please fill out the form below.
Our quotes are free of charge and demonstrate the quality and flexibility of our service.
Opening hours for reception in the office
Monday to Friday from 9 am to 5 pm
Neufeldtstrasse 6
2. Stock
Alexander Behm Haus
24118 Kiel
Deutschland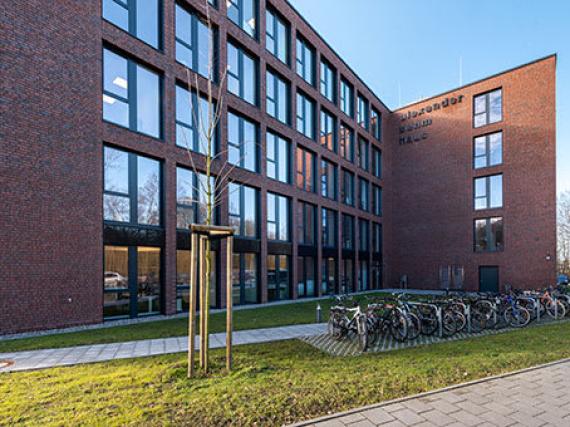 The maritime sailing paradise in the Baltic Sea
Kiel (Germany) is the state capital of Schleswig-Holstein and, with some 237,000 inhabitants, is also the largest city of the most northern federal state.
This port city is characterised by the location on the sea in the Kiel Fjord.
Even today, a lot is determined by the rhythm of the Mare Balticum in maritime-influenced Kiel; whether this be the famous sailing regatta Kiel Week or at the Centre for Maritime Technology – the city, with the important Baltic ferry connections, always has many international guests and is regarded as a stepping-stone to Scandinavia and north-eastern Europe.