If you need language services in Ulm then you have come to the right place at Alphatrad, with its team of experienced translators and linguists. Our agency can offer you a wide range of services including technical, legal and certified translations as well as transcriptions and so much more.
We offer:
Translations
Linguistic Services
If you need a German to English translation, Spanish, Portuguese, Italian, Chinese, Russian, Polish, Dutch, Japanese or any other language, Alphatrad Ulm offers it's proven high quality linguistic and interpreting services in over 100 languages and dialects. 
To receive your quote within a few hours, please fill out the form below.
Our quotes are free of charge and demonstrate the quality and flexibility of our service.
Opening hours for reception in the office
Monday to Friday 8 am to 6 pm
Magirus-Deutz-Straße 12 89077 Ulm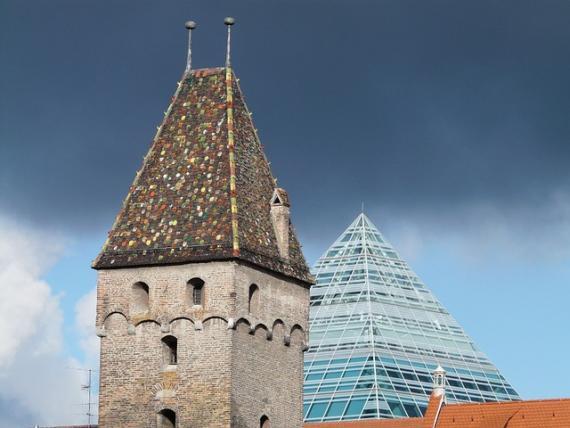 Interesting facts about the city of Ulm
The university city of Ulm has acquired a presentable, but nonetheless respectable degree of popularity, primarily due to the Gothic Cathedral whose steeple is the highest in the world at 161.53 m. Together with Neu-Ulm and its approximately 170,000 inhabitants, the city forms one of Germany's cross-border dual city centres (the state border is between Baden-Wuerttemberg and Bavaria).
Governmental representatives of the city of Ulm have formed an agreement with 15 other Danube cities under the motto: "The Danube and its cities - a European network of the future", in which they are committed to sustaining cross-border co-operation. These cities include Bratislava (Slovakia), Budapest (Hungary), Vukovar (Croatia), Novi Sad (Serbia), and Vidin (Bulgaria).
Ulm has become an important location for companies in the electronics industry, particularly for the commercial vehicle industry and for companies manufacturing hunting and sports weapons. Some of its major corporations include Airbus Defence and Space, Deutz AG, IVECO, and J. G. Anschütz GmbH, which specialises in hunting and sports weapons (e.g. for the "biathlon" event).
Albert Einstein, who was born in Ulm, once said, "The city of one's birth informs one's life in as unique a manner as the origin of one's mother. We also have our birth city to thank for a part of our character. So I remember Ulm in gratitude, since it combines noble artistic tradition with a simple and healthy nature."