If you need language services in Potsdam then you have come to the right place at Alphatrad, with its team of experienced translators and linguists. Our agency can offer you a wide range of services including technical, legal and certified translations as well as transcriptions and so much more.
We offer:
Translations
Linguistic Services
If you need a German to English translation, Spanish, Portuguese, Italian, Chinese, Russian, Polish, Dutch, Japanese or any other language, Alphatrad Potsdam offers it's proven high quality linguistic and interpreting services in over 100 languages and dialects. 
To receive your quote within a few hours, please fill out the form below.
Our quotes are free of charge and demonstrate the quality and flexibility of our service.
Opening hours for reception in the office
Monday to Thursday 8 am to 7 pm
Friday 8 am to 5 pm
Behlertstraße 3a 14467 Potsdam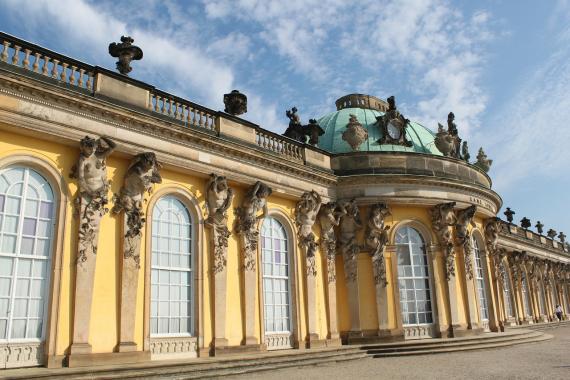 Potsdam, the city with no worries
Sanssouci Castle (French sans souci – no worries) is certainly the most famous sight in Potsdam. Frederick II's rococo-style summer palace attracts more than 300,000 visitors to the city every year. The most famous sight, however, is not the impressive castle, but the Brandenburg Gate with its eventful history. Today's city area was, however, interesting long before that, because people settled here in the Bronze Age and Potsdam was first mentioned in documents in 993. Frederick the Great reformed the city and, in addition to numerous conversion measures, initiated the redesign of the later Sanssouci Park, in which his now famous summer palace was built.
Economy and Research
Potsdam's location in the Berlin conurbation has enabled the city to develop rapidly since 1990. Today, it is one of the region's research and service centres, and targeted funding attracts many research-related companies to the city. In the field of biotechnology, Potsdam is one of the state's leading locations and the Filmstudio Babelsberg is a leading centre for film and television production. Filmpark Babelsberg is a magnet for visitors, attracting tourists from all over the world with stunt shows, original props, and regular special exhibitions.