If you need language services in Wiesbaden then you have come to the right place at Alphatrad, with its team of experienced translators and linguists. Our agency can offer you a wide range of services including technical, legal and certified translations as well as transcriptions and so much more.
We offer:
Translations
Linguistic Services
If you need a German to English translation, Spanish, Portuguese, Italian, Chinese, Russian, Polish, Dutch, Japanese or any other language, Alphatrad Wiesbaden offers it's proven high quality linguistic and interpreting services in over 100 languages and dialects. 
To receive your quote within a few hours, please fill out the form below.
Our quotes are free of charge and demonstrate the quality and flexibility of our service.
Opening hours for reception in the office
Monday to Friday 8 am to 6 pm
Klingholzstraße 7, 6. Etage 65189 Wiesbaden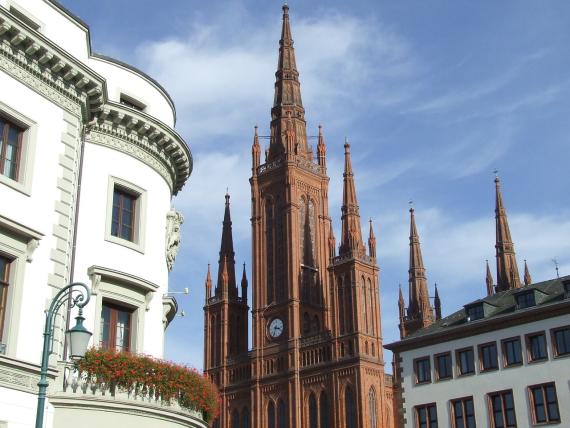 Wiesbaden has the longest wine counter in the world
Each year, the Rheingau Wine Week transforms the city centre of Wiesbaden into the longest wine counter in the world, with more than 100 stands of regional delicacies lined up in a row. However, the city of Wiesbaden does not only have an established winegrowing tradition, because the 15 mineral and thermal springs of the city make it one of the oldest spas in Europe. There is evidence of Roman occupation in the region surrounding today's Wiesbaden.
Industry and economy
Wiesbaden regularly ranks among the top 25 cities with the highest economic activity in Germany. In addition to many craft and industrial enterprises, agriculture and viticulture are also key industries here.  The thermal springs are big employers in the region and at the same time are a driving force for tourism, because they bring streams of visitors from all over the world to Wiesbaden. The Russian writer, Dostojewski, and Goethe and Wagner enjoyed relaxing stays in the city. Wiesbaden has also made a name for itself as a city of film, and the goEast Filmfestival, which is held here, is one of FIAPF's internationally recognised events.