If you need language services in Darmstadt then you have come to the right place at Alphatrad, with its team of experienced translators and linguists. Our agency can offer you a wide range of services including technical, legal and certified translations as well as transcriptions and so much more.
We offer:
Translations
Linguistic Services
If you need a German to English translation, Spanish, Portuguese, Italian, Chinese, Russian, Polish, Dutch, Japanese or any other language, Alphatrad Darmstadt offers it's proven high quality linguistic and interpreting services in over 100 languages and dialects. 
To receive your quote within a few hours, please fill out the form below.
Our quotes are free of charge and demonstrate the quality and flexibility of our service.
Opening hours for reception in the office
Monday to Friday 9.00 am to 6 pm
Berliner Allee 65
64295 Darmstadt
Deutschland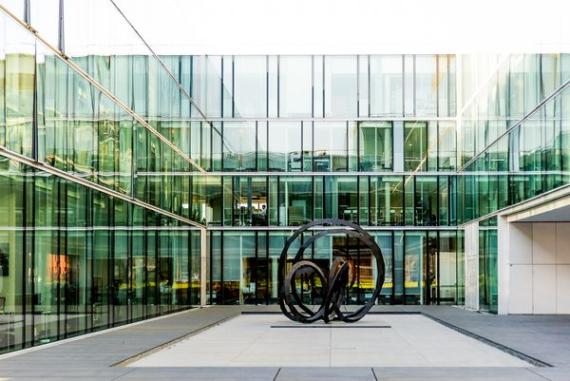 Darmstadt, the city of science
The Hessian Ministry of the Interior awarded Darmstadt the title of City of Science in 1997. It is situated in the middle of the Rhine-Main and originated in the Middle Ages. Some of its oldest historical finds date back to Neolithic Age settlements. Darmstadt was hit hard during the Second World War and almost all of the buildings of art and historical value had to be rebuilt.
The town's landmark, the Wedding Tower (Hochzeitstum) on Mathildenhöhe, dates from 1909 and is commonly referred to as the five-finger tower because of its roof arches. The annual Heinerfest is one of the largest inner-city festivals in Germany and the city centre is closed for the festival for five days in July.
Technology and research determine the economy
The fields of space and satellite technology, pharma/chemistry, mechatronics and mechanical engineering form the core of the industries in Darmstadt. Many large companies have based their research and development centres here and Merck AGaA, the world's oldest chemical-pharmaceutical company, is based in Darmstadt. Around 40,000 students from all over the world attend Darmstadt's universities and take courses in English. Fraunhofer Gesellschaft Institute for Computer Graphics Research is based in Darmstadt and in addition to numerous other companies, recruits young international talent from Darmstadt.