If you need language services in Köln then you have come to the right place at Alphatrad, with its team of experienced translators and linguists. Our agency can offer you a wide range of services including technical, legal and certified translations as well as transcriptions and so much more.
We offer:
Translations
Linguistic Services
If you need a German to English translation, Spanish, Portuguese, Italian, Chinese, Russian, Polish, Dutch, Japanese or any other language, Alphatrad Köln offers it's proven high quality linguistic and interpreting services in over 100 languages and dialects. 
To receive your quote within a few hours, please fill out the form below.
Our quotes are free of charge and demonstrate the quality and flexibility of our service.
Opening hours for reception in the office
Monday to Friday 9 am to 4 pm
Waidmarkt 11
50676 Köln
Deutschland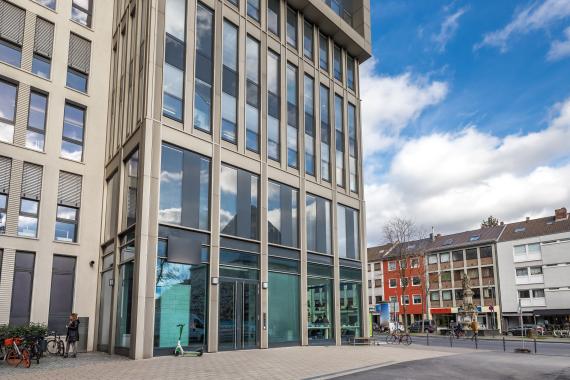 Diocesan town and carnival hotspot
The dome city of Cologne (Germany) is not only the biggest city in North Rhine Westphalia, but also one of the biggest cities in the whole of Germany with nearly 500,000 inhabitants.
It looks back on a history stretching 2,000 years, in which it was home to worldly and ecclesiastical power.
The location on the central Rhine and its role as a crossroads of important trade routes make this former Roman city founding (Colonia Claudia Ara Agrippinensium) an extremely important trade location.
Cologne is the nation's carnival hotspot (with unmatched freedom for fools) and known for its cultural and architectural heritage.
It is also a traditional location of many internationally significant events.